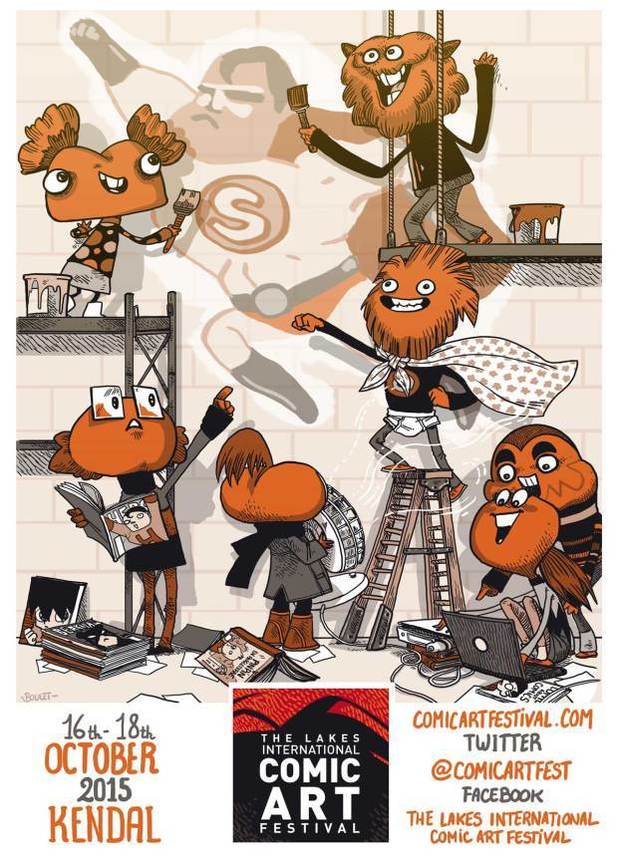 Those of you who went along to the excellent Lakes International Comic Art Festival in Kendal last year will have no hesitation in joining us there again this year for an absolutely packed weekend away. (16-18 OCTOBER, 2015 )
All weekend the Club will have a table in The Comic Clock Tower 
selling members merchandise and promoting the club. So if you have any books, comics, cards etc. that you'd like to sell please get in touch with us straight away.
We are also giving a talk about the CCGB in its 55th year on Sunday 18th October –"What's in it for You? The Cartoonists' Club of Great Britain"
And if that wasn't enough we'll also be holding our 2015 AGM at the festival as we did last year in the magnificent town hall council chambers.
So if you're a club member come along and join in with a fantastic weekend. And if you're a cartoonist who isn't a member yet then drop by and say hello to find out what you're missing.
You can find out much more about the festival at:
www.comicartfestival.com