By Anthony Smith

Publisher: Markosia
ISBN: 9781909276963
Anthony Smith's latest book is a brilliant coming together of the lovable furry pets with the not-so-adorable institution of organised crime, with clever puns and gags throughout.
Anthony has a gift for drawing out sumptuous puns and clever word play, so what appears to be an odd coupling at the outset becomes a goldmine of gags, such as when the hamsters find a rolled newspaper with a dead fly on it:  "Somebody whacked him".
Funny stuff, and its broad appeal will make for a great Christmas gift!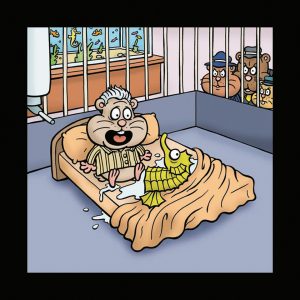 And if you like that: Look out for Anthony's other books, including the terrific Learn To Speak Cat series