By Mitch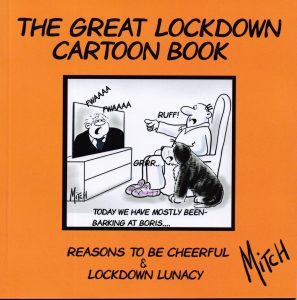 Available from: enquiries@sharpprinting.co.uk
This year has been brightened by CCGB member Mitch's daily Facebook cartoons.
They began by looking at the bright side of life during self-isolation at the beginning of the year, and then the daily battles of looking for something fresh to do each day during lockdown. They've been a tonic and, what's more, chart the shenanigans of a most peculiar year in their telling.
Get your copy direct from the printers by using the email address above.
Well done, Mitch. A job well done.