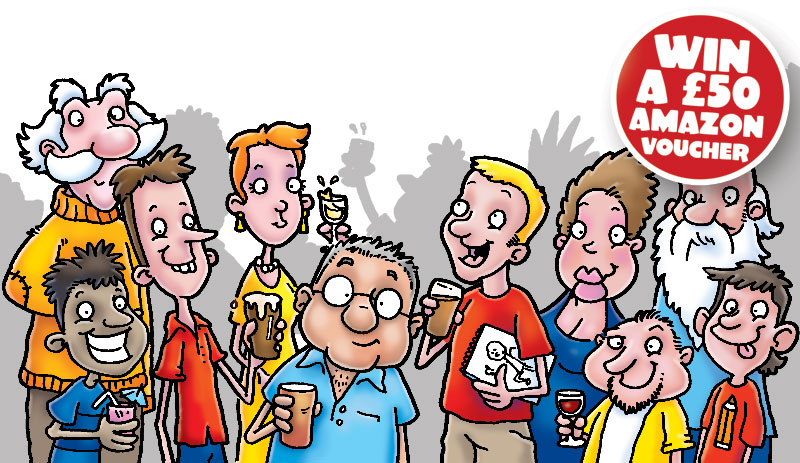 The Cartoonists' Club of Great Britain is a club for cartoonists, run by cartoonists. We recognise that being a cartoonist can be a solitary affair, so the club aims to give you an opportunity to get together with like-minded people.
We're currently taking stock to see if the social events the club offers are those you would like to take part in as a member – and to get your ideas on other events you would like us to organise.
With that in mind we'd appreciate if you could spend 10-15 minutes of your time completing our events survey to make sure your opinions are included. Your responses will only be used to shape the kind of events we offer going forward.
As a thank you, everyone responding to the survey will be entered into a prize draw for the chance to win a £50 Amazon voucher. If we have your  e-mail with your  contact details, you will already have received a personal invite to complete the survey. If we don't have an email address for you yet, you can access the survey via the members forums.
The survey will close on Wednesday 31 August 2016 so please submit your entry before then to make sure you make the draw. We'll publish a summary of the survey results in a future edition of The Jester. If you have any questions about the survey please contact events@ccgb.org.uk.
It's your social club – let's make it better together.
Thank you for helping,
The Club Committee.