The Shrewsbury Cartoon Festival exhibition WILL go ahead this year at the Bear Steps Gallery, Shrewsbury from 18th to 30th October.
Each year the Festival adopts a theme for cartoonists to interpret. Naturally the theme for 2020 is 'vision'. The gallery will display over 70 cartoons from 43 of the UK's professional cartoonists. In addition, we have pulled together a supplementary exhibition titled 'No-one saw it coming' this is a further 56 cartoons depicting experiences of lockdown.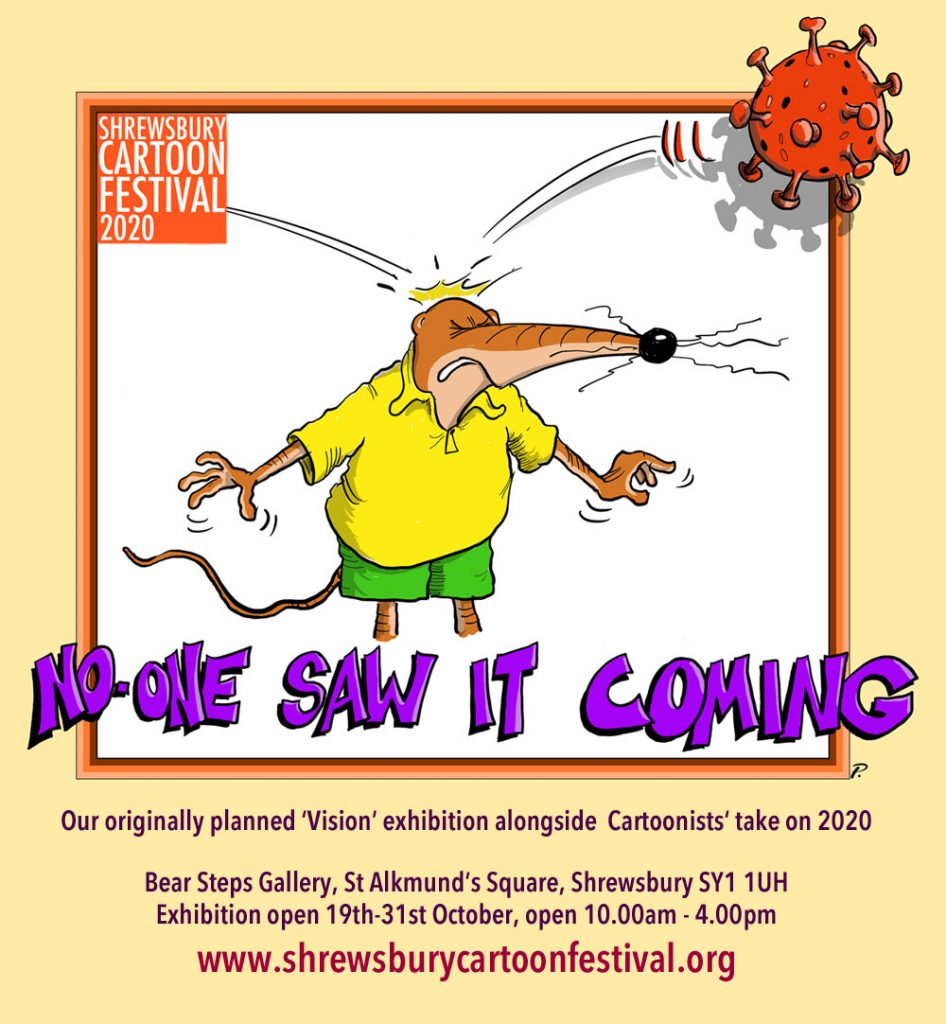 The result of the two exhibitions is a plethora of original cartoons showing different styles and humour gathered together in one place for your delight and amusement. All are for sale as originals or prints.
Started in 2004 by Shropshire based cartoonist Roger Penwill, the event is now a Shropshire treasure attracting locals plus visitors, artists and collectors of cartoons from further afield.
We would like to have brought more of the Festival to the town but circumstances just won't allow. We hope that all will enjoy what has been possible either in person (social distancing rules apply) at the gallery or via our YouTube link via our website.
Shrewsbury Cartoon Festival has support from Shropshire Council as well as private sponsors. Amongst the supporters seeing the vision this year is Vision Express.
2020 Cartoon Festival Exhibition
Bear Steps Gallery, St Alkmund's Square, Shrewsbury SY1 1UH
Exhibition open 19th-30th October, open 10.00am – 4.00pm
More information about the Festival exhibition and future events at www.shrewsburycartoonfestival.com