THE ILLUSTRATORS TODAY
AN EXHIBITION OF CONTEMPORARY ILLUSTRATION
To complement its long-standing annual exhibition, 'The Illustrators', the Chris Beetles Gallery is delighted to offer this celebration of the best in contemporary illustration and cartooning.
Represented here are leading and much loved practitioners of picture book, literary and magazine illustration, and also of political and pocket cartoons and caricature. Characters of such classics as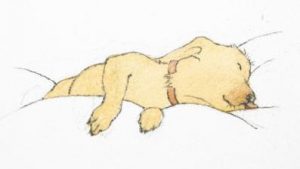 Aesop's fables mingle with new and recent creations, including Motor Miles and Percy the Park Keeper, while the follies of our politicians and the idiosyncrasies of our celebrities are subjected to scintillating scrutiny and satire.
List of contributors: John Burningham • Nick Butterworth • Michael Foreman • Helen Oxenbury • Paul Cox • Peter Cross • Jonathan Cusick • Simon Drew • Fulvio Testa  • Matt (Matt Pritchett)…and Peter Brookes.
The exhibition will run from December 9, 2017 until January 6, 2018.
Chris Beetles Gallery
8 & 10 Ryder Street
St James's
London
SW1Y 6QB
Monday – Saturday • 10am – 5.30pm
020 7839 7551
email: gallery@chrisbeetles.com
website: www.chrisbeetles.com
Twitter: @CBeetlesGallery