THE ILLUSTRATORS 2016
THE BRITISH ART OF ILLUSTRATION 1900-2016
Chris Beetles Gallery is once again hosting The Illustrators exhibition, the largest and most popular annual event worldwide for cartoon and illustration collectors.
While focussing this year on the twentieth century, this extravaganza presents over 500 original works for sale by over 60 artists from across three centuries, with prices ranging from £300 to £75,000.
The exhibition celebrates the wealth of talent among illustrators of the twentieth century, from the influential Edwardian black-and-white draughtsman, E J Sullivan, to unique contemporary talent that is Sara Midda. British artists are shown within the context of the European and American traditions of cartooning and illustrating, as exemplified by such exceptional talents as André François and Al Hirschfeld.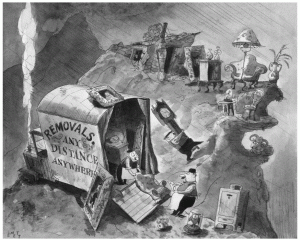 The show contains over 60 artists, including:
Edward Ardizzone • Mabel Lucie Attwell • H M Bateman • Aubrey Beardsley • Quentin Blake • Peter Brookes • Nick Butterworth • Paul Cox • Rowland Emett • André François • Kathleen Hale • Amanda Hall • Al Hirschfeld • Gerard Hoffnung • Helen Jacobs • Jak • David Levine • Donald McGill • Paul Mak • Matt • Sara Midda • Pont • Arthur Rackham • William Heath Robinson • Arnold Roth • Randolph Schwabe • Ronald Searle • E H Shepard • Ed Sorel • E J Sullivan • John Tenniel • Norman Thelwell • Mike Williams • Lawson Wood.
The exhibition is accompanied by a 155-page full colour catalogue with over 225 images. The catalogue is available from the gallery at £15 plus post and packing.
The exhibition will take place at the Chris Beetles Gallery
8 & 10 Ryder Street
St.James',
London,
SW16QB
0207 839 7551
gallery@chrisbeetles.com